Developed by Revy Innovations, Waifu-Goo is a lubricant based on mineral oil rather than water. This is especially ideal for TPE dolls.
Water-based lubricant can damage a TPE doll if not cleaned out and dried after use, causing unpleasant smells and mold damage over time.
Mineral-oil based lubricant will not damage a TPE doll and does not need to be cleaned out. The TPE will simply soak the lube up.
Mineral-oil based lubricant can be used in place of standard mineral oil and makes TPE doll maintenance "fun".
Can be used as massage oil, moisturizer, skin protectant, lip balm, or any other application where mineral oil can be used.
Mineral-oil based lubricant is made from food-grade mineral oil and is unscented.
Each bottle contains 8 oz. of mineral-oil based lubricant.

Small batch product
Hand crafted and homemade
Each bottle comes with a random whimsical anime sticker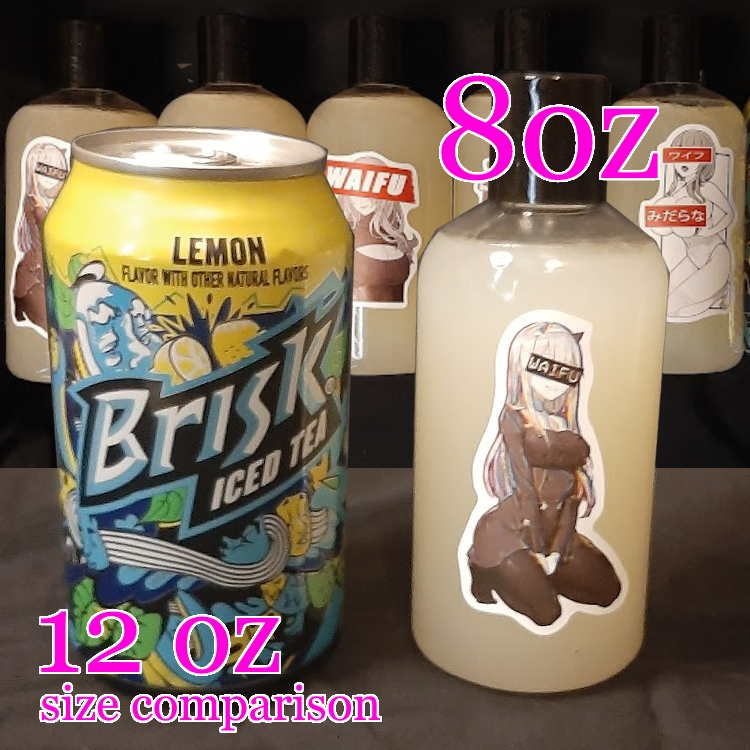 Waifu Goo - Mineral Oil Based Lubricant
Product Code: Waifu Goo - Mineral Oil Based Lubricant
Availability: Produced to Order (2-4 Weeks)
Tags: Mineral Oil Lubricant