Jenna (Silicone) stands at 160cm/5'3" (63in), and has youthful European quality to her, and DOES NOT have a removable head - so no seam at the neck!
She is well suited to many different outfits and facial make-up.
She has an EVO skeleton by default, no oral capacity, and has hanging capability from the top of the head.

Her body is athletic in shape, yet full and flexible, with a realistic athletic torso, and legs.
She is a 100% solid love/sex doll, with a metal skeleton contained therein.
Body: Piper 160cm Silicone
Head: Jenna
Measurements
Height: 160cm - 63 inches
Net Weight: 35.5 kg - 87.5lbs
Shoulder: 33cm - 13 inches
Bust: 98cm - 38.6 inches
Chest: 68cm - 26.8 inches
Waist: 58.7cm - 23.1 inches
Hip: 91cm - 35.8 inches
Length of Arm: 50.5cm - 19.9 inches
Length of Leg: 82.0cm - 35.4 inches
Length of Foot: 23cm - 9 inches
Depth of Oral: 0cm - 0 inches
Depth of Anal: 14cm - 5.5inches
Depth of Vagina: 17cm - 6.7 inches
Interactive areas: FV & A - Fixed Vagina, and Anal capacity.
---
Skin
The Skin of your doll, can have a major impact upon the look you wish her to have.
White
Pink-White
Honey Light
Slight Tan
Dark Tan
---
Eyes
The eyes are essentially in the shape of a hollow hemisphere, and are placed into the hollow of the eye socket.
The hollow of the eyeball itself, is filled with synthetic/wool padding, to provide pressure and traction, and keep the eye(s) in position, so the eyes can be moved easily within the eye socket/head of the doll.

There are five types of eyes for your doll:
Blue-Green Eyes
Blue Eyes
Green eyes
Brown eyes

Red Eyes

---
Hair/Wigs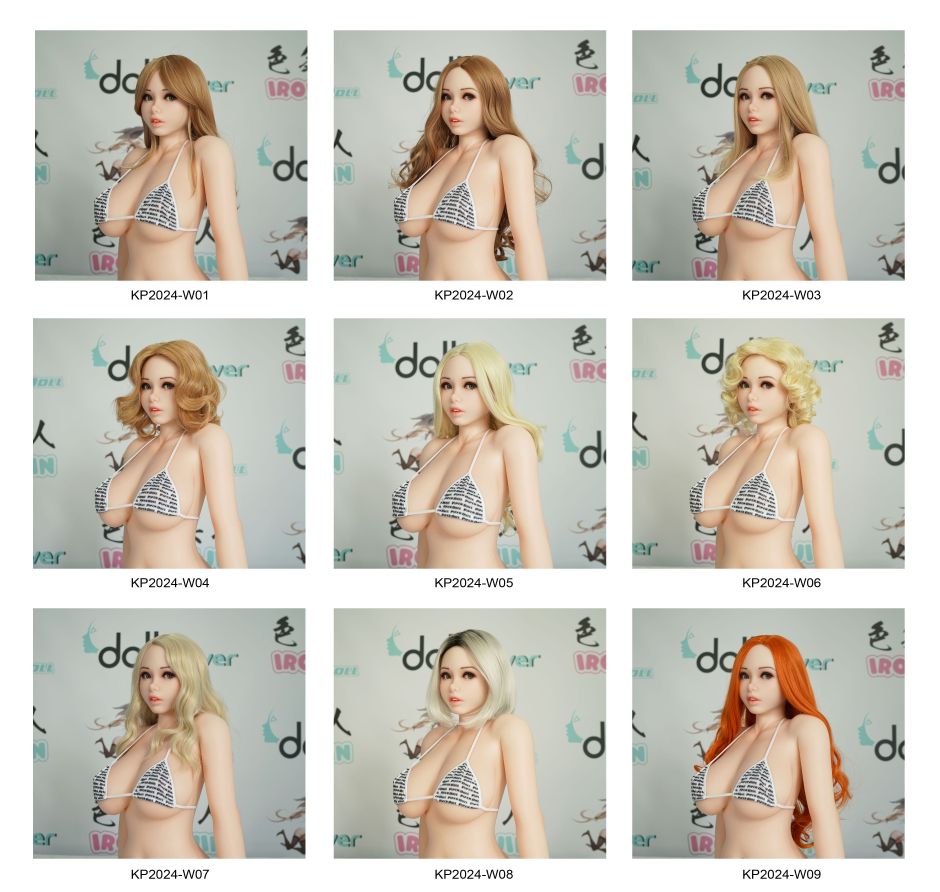 There are 10 options for hair with Piper Dolls:
#5 Short No-Fringe Aquamarine Bob
#8 Short Fringed Brown Pixie
#13 Short Fringed Mouse Brown Bob
#18 Long No-Fringe Wavy Blonde Hair
#19 Long Fringed Straight Blonde Hair
#20 Long Fringed Straight Brown Hair
#23 Long No-Fringe Straight Grey Hair
#24 Long Fringed Straight Pink Hair
#29 Long No-Fringe Straight Mouse Brown Hair
#31 Long No-Fringe Wavy Orange Hair
---
Lip Options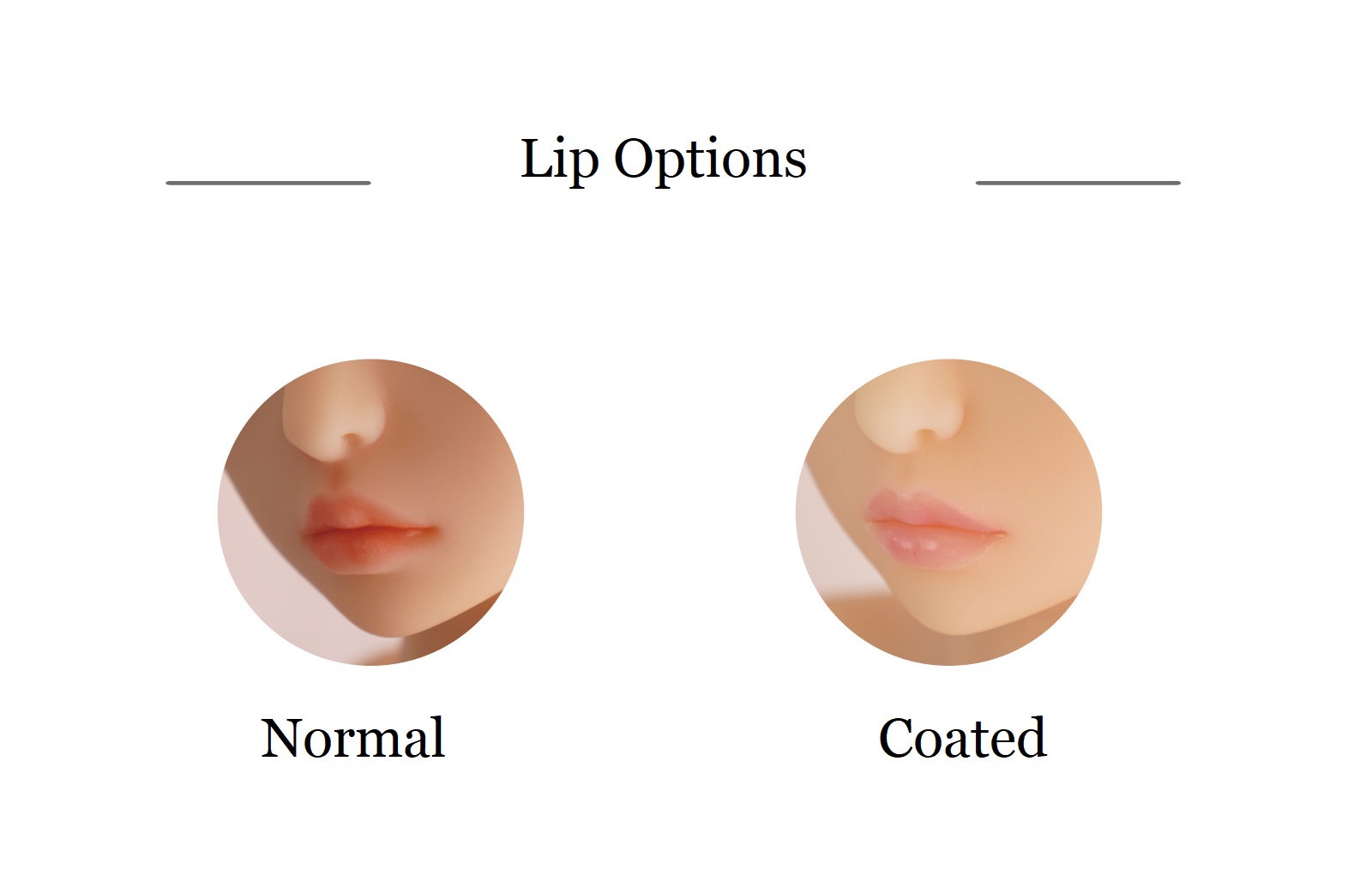 There are two options for the Lips of your Doll:
Normal - A natural look, with matte lips
Coated - A made-up look, with a glossy look.
---
Fingernails & Toenails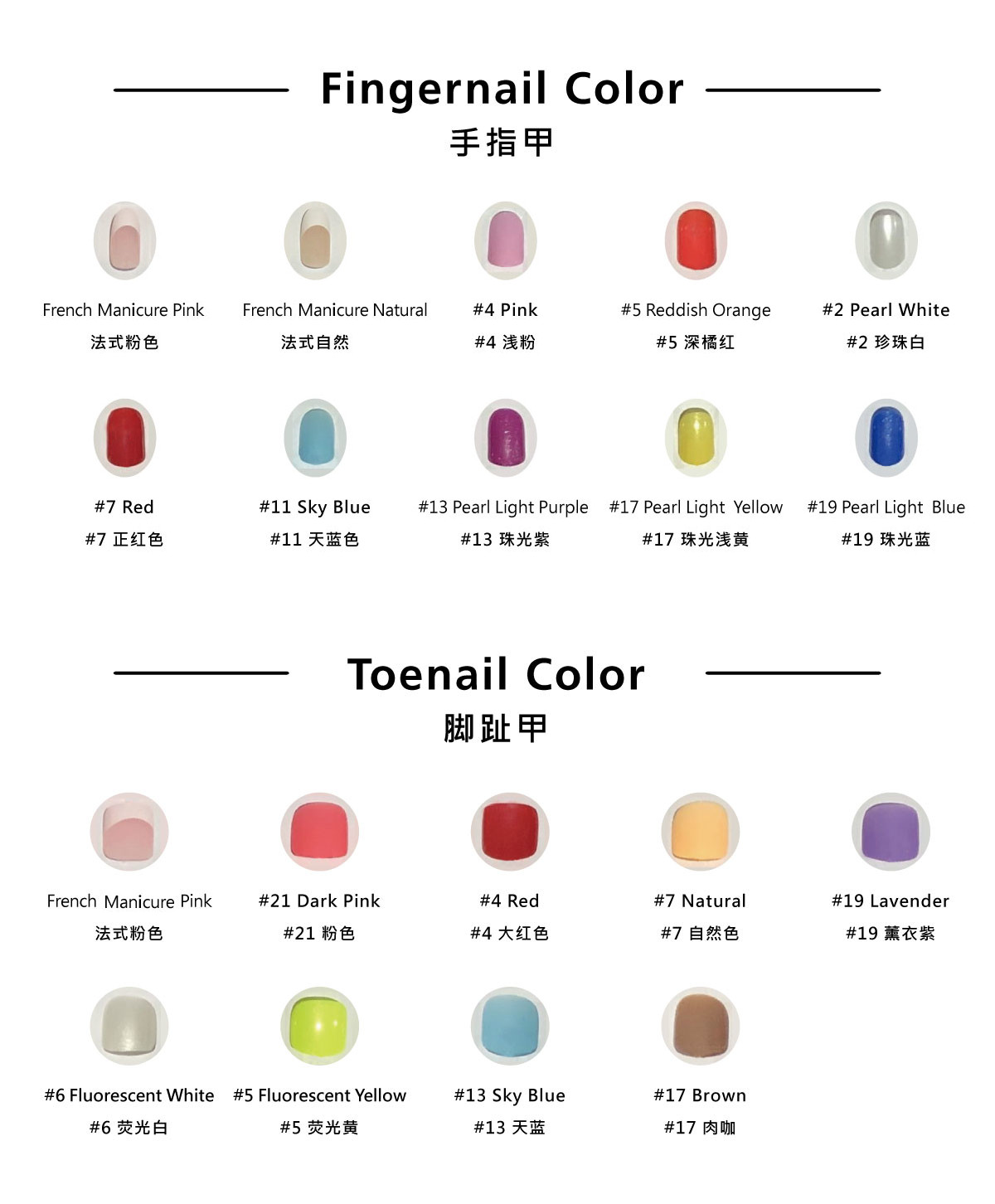 Your Doll will have ten fingernail types:
French Manicure Pink
French Manicure Natural
Pink
Pink Reddish Orange
Pearl White
Red
Sky Blue
Pearl Light Purple
Pearl Light Yellow
Pearl Light Blue
Your Doll will have nine Toenail types:

French Manicure Pink
Dark Pink
Red
Natural
Lavender
Fluorescent White
Fluorescent Yellow
Sky Blue
Brown
---
Feet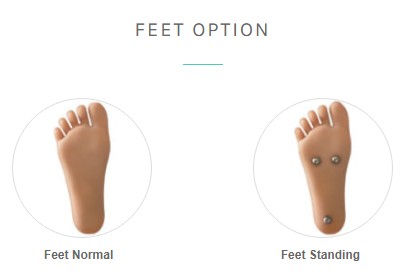 Your Doll will have the foot options:

Normal Feet - will not bear the weight of the doll
Standing Feet - will bear the weight of the doll
---
Breast Option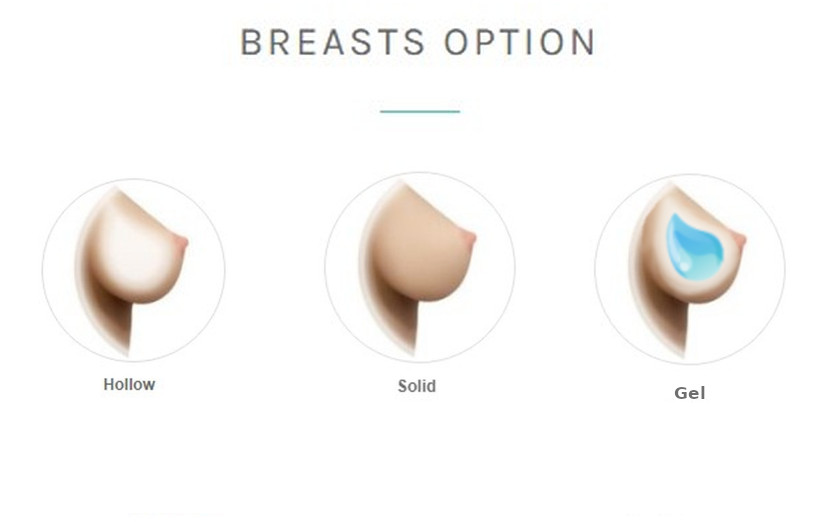 There are two options for the breasts on a Piper doll:
Hollow - The default for any doll with a C-Cup or greater
Solid - Mandatory for dolls with A or B cup size, optional for other cup sizes
---
Areola Size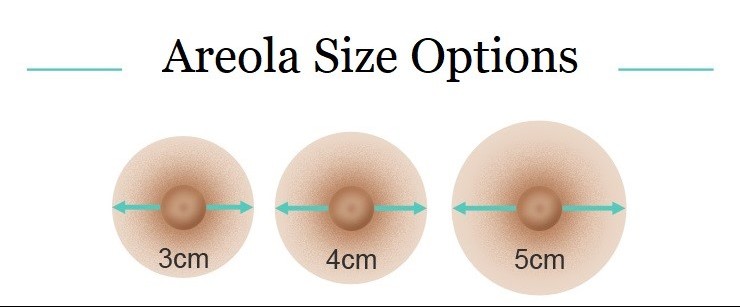 There are three options for the Areolas on a doll:
---
Areola Color
Areolas can be in 4 colors:
Natural
Pink
Light Brown
Dark Brown
---
Vagina Option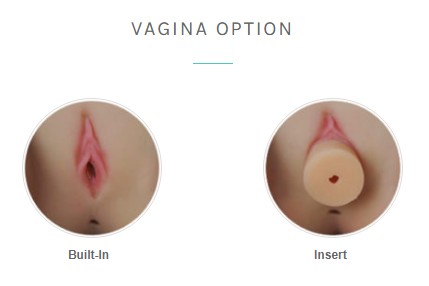 There are two options for the vagina of your doll:
Built-In Vagina - integral to the doll
Removable Vagina - has a removable insert for easy cleaning.
For the removable vagina, the removable insert is placed into the vaginal cavity, past the labia, so is not visible to the user.
The image above has the insert half hanging out of the vagina, to illustrate that there is an insert involved.
---
Insert Options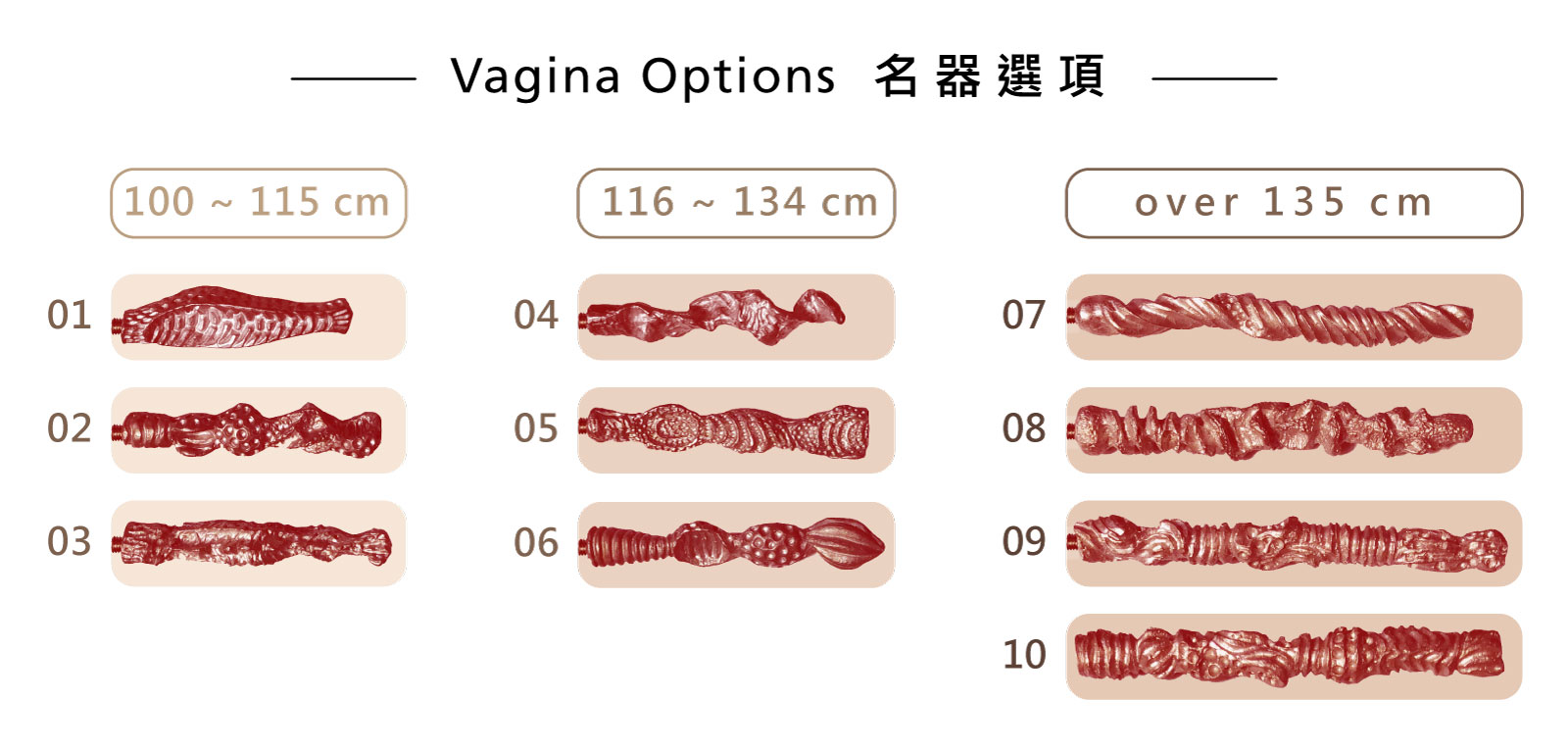 There are ten options for the vaginal insert of your doll:
For dolls 100cm-115cm
insert #1
insert #2
insert #3
For dolls 116cm-134cm.
insert #4
insert #5
insert #6
For dolls over 135cm
insert #7
insert #8
insert #9
insert #10
---
Labia Options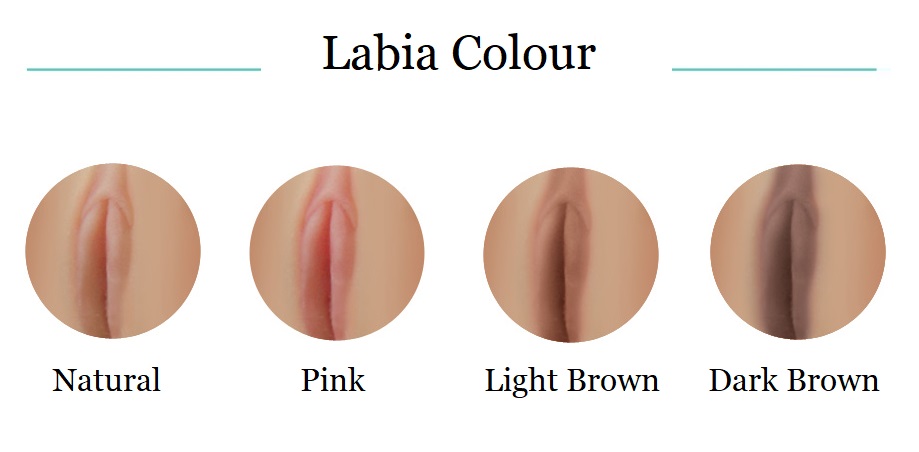 There are four options for the labia of your doll:
Natural
Pink
Light Brown
Dark Brown
---
Pubic Hair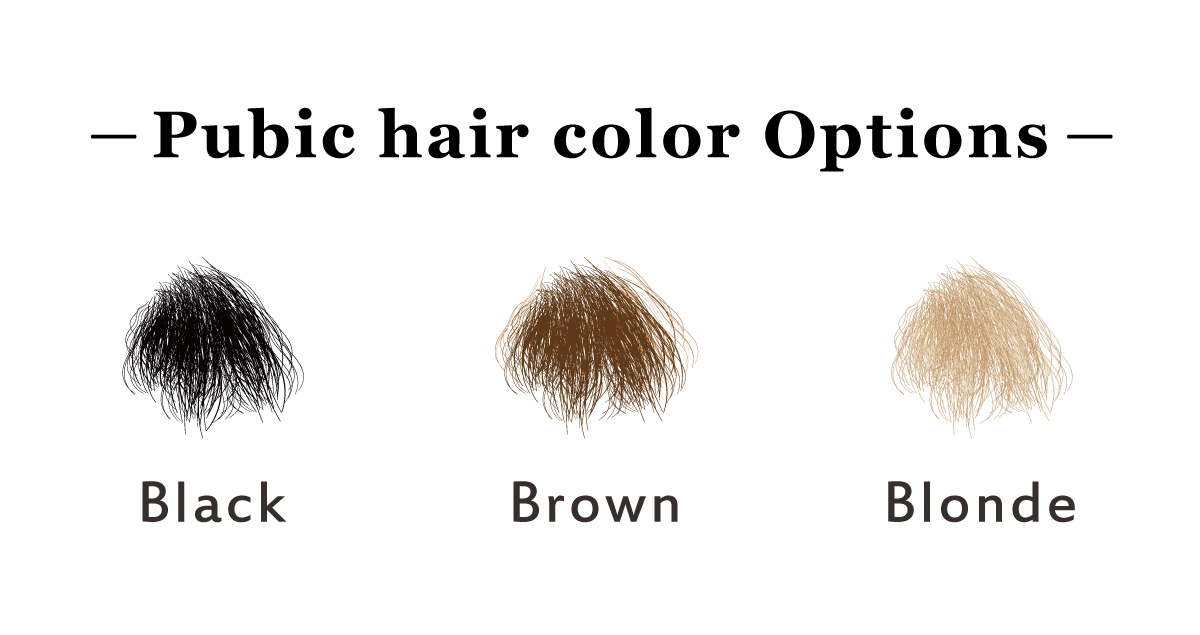 There are three options for the vagina of your Doll:
---
Skeleton
The EVO skeleton will allow the doll to actually perform a full crouch - where the heels will rest on the buttocks.
Also, the legs will form the W- position when kneeling on the floor.
The shoulders will shrug, and spine lean from side to side.
Vital Statistics
Type
Platinum Silicone
Head
Jenna
Body
Piper 160cm - Silicone
Height
160cm - 63 inches
Weight
35.5 kg - 87.5lbs
Bust
98cm - 38.6 inches
Chest/Band
68cm - 26.8 inches
Waist
58.7cm - 23.1 inches
Hips
91cm - 35.8 inches
Other Measurements
Shoulder Width
33cm - 13 inches
Arm Length
50.5cm - 19.9 inches
Leg Length
82.0cm - 35.4 inches
Upper Arm Girth
Wrist Girth
Thigh Girth
Calf Girth
Ankle Girth
Foot Length
Interactive Areas
Vaginal Depth
17cm - 6.7 inches
Anal Depth
14cm - 5.5inches
Oral Depth
0cm - 0 inches
160cm Jenna (Silicone)
Brands Piper Doll
Product Code: Piper 160cm Jenna - Silicone
Availability: Produced to Order (2-4 Weeks)
Tags: Piper-Doll, 150cm, Sex Doll, Silicone