Inserts for silicone dolls are made from a softer blend of silicone which in compatible with silicone dolls that contain a vaginal cavity for a removable vagina insert.
NEVER USE A TPE REMOVABLE VAGINA WITH A SILICONE DOLL. ONLY USE A SILICONE INSERT.

If silicone and TPE are left in direct contact, the TPE will begin to have a chemical reaction which will result in the TPE leaking oil quickly, which will permanently damage the TPE doll and damage the silicone insert.
The silicone color of the inserts varies from white to natural, and has dimensions of: 5cm diameter, 17-18cm length.



Types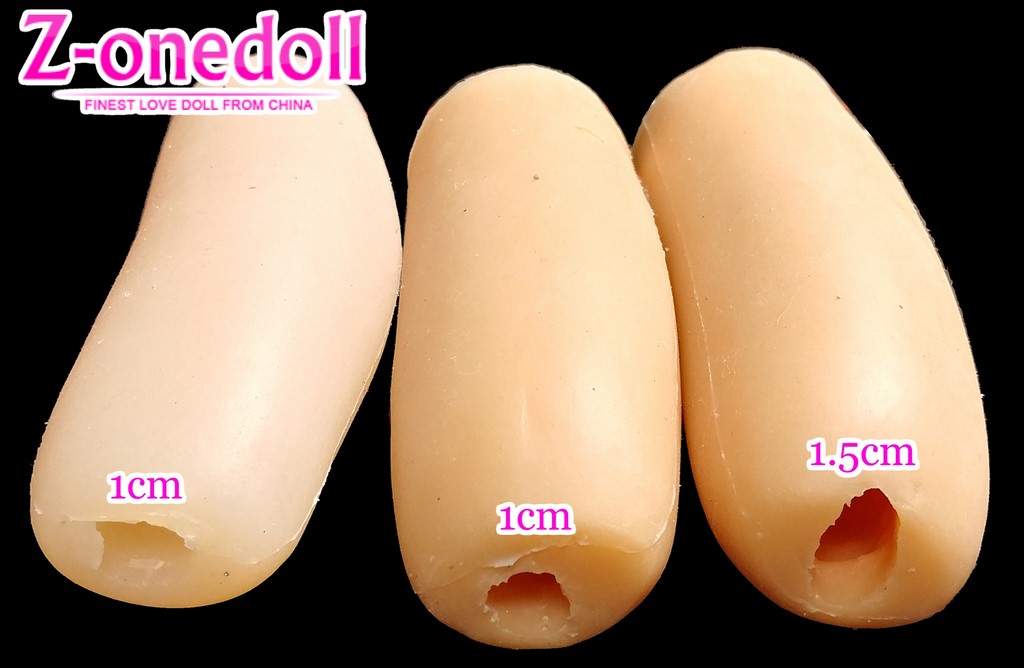 Standard Removable Vagina

The standard removable vagina is what is included with all dolls, and comes with a hole width of 1cm (0.39 inches) which is suitably tight and pleasurable for the vast majority of customers.
Wide Removable Vagina

For our more ... *ahem* ... endowed customers, we offer a removable vagina with a hole width of 1.5cm. If you've found that past vaginas have been painfully tight, a wider vagina may be exactly what you need. The overall length is identical to the standard vagina, so if you're longer than 18cm (7.09 inches) we can't help you with that. The vagina must still fit within the standard doll cavity, which is a uniform 18cm.
Inserts for Silicone Dolls
Brands JinSan WM-Dolls
Product Code: Inserts for Silicone Dolls
Availability: In Stock
Related Products